Craft Breweries Brisbane: We left Brisbane to travel the world in April 2013, just as the Brisbane Microbreweries scene was really getting going. On our return in 2016, we were ecstatic to find a growing selection of Brisbane Craft Beer options!
Let's get drinking!
Feature Brisbane Microbrewery:
Brisbane Brewing Co.
Beards? Check.
With all good craft breweries, at least one beard behind the bar – preferably not on a female member of staff – is a must. We counted at least two. So we knew it was safe to sit down.
Later we'd be trying the food, but first up we were thirsty for a local Brisbane craft beer! Brisbane Brewing Co. is a microbrewery, and the retro dining area, with it's black and white tiled floor, sits beside various fermentation tanks.
The long running mainstay of Brisbane Brewing Co. is the Brisbane Pale Ale (BPA). Made with new world galaxy hops. It has fruity notes of passion fruit, a mild sweetness and it's perfect to quench the sub-tropical heat of Brisbane. It's a beer that just keeps going. Order another, because the palate always wants more.
We did order more later. But before that we had to make our way through the rest of the range, and of course fill our bellies. We opted to sample the house made meats – in slider form.
FOOD
The brioche slider board comes with 4 unique sliders. Perfect to get a taste for as many of those locally sourced and house prepared ingredients. All the meats and cheeses are sitting in the window by the kitchen so you can go check out what you'll be eating before you order.
Those crunchy little brioche buns were certainly bursting with some great flavour combinations:
Slow cooked beef brisket blue cheese and beer mustard. I loved the house beef brisket! Melt in the mouth. The blue cheese could have been more present, but, after all, I'm a massive blue cheese fan… So I would say that.
Smoked chicken with semi-dried tomato and pesto. Always a winning combo. Balancing the strong pesto with the more subtle chicken is always tough, but they got it very close to the mark here.
Leg ham with brie and smoked tomato relish – A brie strong and creamy enough to hold it's own against the ham and smoked relish. Moorish.
Pulled pork (cider brined and slow roasted) with home made coleslaw with apple. Loved the sweet bites of apple, and the mayo dripping everywhere. Messy but satisfying.
The best thing is you can taste the individual ingredients in each slider at different stages of each bite – flavour development really won out with this selection.
But, the star of the show for this meal… Moreton Bay Bugs.
This is the local version of the flathead lobster – found in waters around Asia/Australia, but famously on menus around Brisbane and SE Queensland and locally named after the bay where most of Brisbane's supply are caught – Moreton Bay, just up the coast.
It looks and tastes somewhere between a lobster, crab and a giant prawn. Softer meat like a crab. But shaped closer to a lobster and tasting more similar to a prawn or crayfish. It certainly has a unique, buttery flavour all it's own. And unlike a crab, once you crack it open, the flesh literally falls out.
Served at Brisbane Brewing Co. with quinoa salad with citrus, tomato and red onion and arugula (rocket). A little citrus balances nicely with the sweet white flesh of the bug. If you only have time to try this local delicacy once during your trip to Queensland, you'll get an exemplary version to go with your Brisbane Pale Ale.
Speaking of craft beer… We better get back to it.
For Belgian beer fans, they had a few sours on too. I have a love hate relationship with Saisson and other Belgians. The options they have at Brisbane Brewing Co. do rotate, but I didn't find one that I liked on this occasion. For those of you who love a sour Belgian, you may be in for a treat. But for me, I'm going to stick with a crisp Australian. Or something completely different for dessert…
The milk stout (guest ale, I believe) was a top beverage – like drinking stout straight from the udder. By this time of the night, we'd had a few too many to remember the name of it. But I assure you it was good!
We ended the night back on the palate refreshing Brisbane Pale Ale. What can I say, it's a classic they've been producing, and possibly perfecting, since 2005. And they've got it just right.
Visit Brisbane Brewing Company
–> Click here for more of the Best Craft Beers around the world
Other Craft Breweries Brisbane:
2. Newstead Brewing: Craft Breweries Brisbane
If you have time to visit a second Brisbane Microbrewery, Newstead Brewing should be it.
They simply make great beer. Of particular note the "Two to the valley IPA" and the "Out and about Pale Ale". But you can't go too wrong with most of their core range, and they also feature some great guests and small batch.
http://newsteadbrewing.com.au/
3. Green Beacon: Craft Breweries Brisbane
Green Beacon has become incredibly popular. And I have a theory as to why. They do great, but generic craft beer. This is a gateway microbrewery.
With Australian XXXX drinkers still a little unsure about the whole craft beer revolution, Green Beacon offers a safe range of beers that can introduce craft beer to the masses. If you are new to this world of beer, you may join the ranks of craft beer newbies throwing 4 and 5 star ratings at Green Beacon. That's why I mention it as an option here.
On the plus side, the venue is modern "brewer sheik" and the rotating food truck options will please your hunger. But for beer aficionados, don't expect anything creative or challenging from Green Beacon's core range.
http://www.greenbeacon.com.au/
4. All Inn Brewing: Craft Breweries Brisbane
All Inn Brewing Company – Where coursits meet craft beer. They certainly have a style of their own. But are also keeping punters happy with regular live music and following the rotating food truck trend that is sweeping the region in 2016.
This Brisbane Microbrewery is a little out of town (Near Nudgee). If you want to enjoy your trip and avoid being the designated driver, you can join a beer tour that takes you to All Inn Brewing, amongst others.
All Inn Brewing has actually climbed the ranks to be the highest rated Brisbane microbrewery on trip advisor. So, it's certainly worth the trip.
BONUS: Craft Beer Brisbane
5. Archive Beer Boutique
Archive is not a Brisbane Microbrewery. But it has been faithfully promoting Australian and international craft beers (As well as many Brisbane Craft Beers) for many years.
It's somewhat of an institution to us. With 22 rotating taps and a huge walk in freezer where you can go select from 400+ bottled craft beers. They even stocked Tactical Nuclear Penguin back in the day – a rare find in Australia, and now, a rare find anywhere. Some things are gone forever, but Archive is still here representing more emerging beers and staying true to the craft beer ethos.
http://www.archivebeerboutique.com.au/
Looking for some craft beer tours in Brisbane? Here's a few to consider: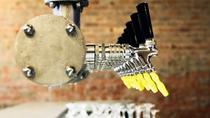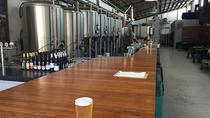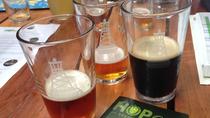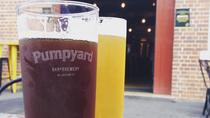 Looking for somewhere to stay in Brisbane?
The sad thing about Brisvegas is that many of these breweries are nowhere near each other. So finding a hotel that is in a good location to access all of them is key. This is why, when we are planning a night out in Brissie, we head to TRYP in the Fortitude Valley.
TRYP is walking distance to Newstead and Greenbeacon Brewing company, only a short train ride away from the city which will get you most of the way to West End. Sadly there are no trains to West End, but the walk will help you burn off those few extra beer calories you're planning on putting on.
TRYP is also in the perfect location if you just want to chill in the Valley. On weekends the Fortitude Vally is bustling with party goers looking for a good night out. You'll find some of the hottest restaurants and bars in this area and it is also where you'll find Chinatown. There's food & booze everywhere – it's awesome!
TRYP is a fairly new edition to the Fortitude Valley, but it has quickly made a name for itself as one of the hippest hotels to stay in in Brisbane. Street art & modern design are combined to create a hotel that is practically an artwork in itself. And the rooftop bar is a must visit if you are in town.
Downstairs you'll find Chur Burgers adjoined to TRYP. A place where hangovers come to rejoice after a big night out. Gourmet burgers, sweet potato fries, plus beer (a bit of hair of the dog never hurt anyone), in a funky space that perfectly matches TYRP's style.
Great place, great staff, great food, great location – what more could you ask for?
To check availability for this hotel CLICK HERE
⍒Or click the button below⍒
Want More Craft Beer Brisbane? Watch our Brisbane Pub Crawl Video.
Love this post? Why not pin it on your favourite boozy Pinterest board?
Really Love this post ❤️ Don't forget to bookmark it for later!
Disclaimer: We received our meal and beer pairing at Brisbane Brewing Co. complimentary – all opinions remain our own. This post contains affiliate links – thanks for using them to support our blog and help us buy more beer!